Russian mail
[Sending Mail in Russia] [Receiving Mail in Russia] [Sending Mail from Russia]
[Post Offices] [Express Mail Services]
---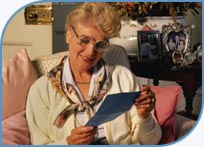 Sending Mail in Russia
Russia has plenty of mailboxes and post offices, but they're only useful for letters that don't need to arrive within a month and wouldn't be missed if they never arrived. If you need to send anything else, you're better off using an international or national delivery service.
---
Receiving Mail in Russia

You can receive mail slowly and somewhat unreliably at the post office inside the Central Telegraph office on Tverskaya Ul. Use the following address:
RUSSIA 103009
Do Vostrebovania
Moscow K-9
(YOUR NAME in Capitals)
The following companies offer quicker and more reliable incoming mail services:
PXPost
10 Ul. Zorge
Tel: 956-2230
Fax: 956-2231
IPS, Independent Postal Service
Brestskaya 2-aya ul., 43
Fax / Telephone: 250-4272
Fax / Telephone: 251-74-87
---
For important letters it's best to use a private express mail service. If you're just sending postcards, they'll probably make it if you drop them off at a large post office. Mailboxes on the street are less reliable.
---
Main Post Office (Glavpochtamt)
26/2 Myasnitskaya Ul.
Metro: Chistye Prudy
International Post Office
37 Varshavskoe Shosse
Metro: Nagatinskaya
Central Telegraph
7 Tverskaya Ul.
Metro: Okhotnyy Ryad
---
Courier-Service
10 Bolshaya Sadovaya Ul.
Metro: Mayakovskaya
Tel: 209-1735
Fax / Tel: 209-9108
Inservice Courier
7 Sivtsev Vrazhek Perulok
M. Krapotinkskaya
Tel: 203-0281
Fax: 935-8819
UPS
8A Bolshoi Tishinsky Pereulok
Metro: Barrikadnaya/Krasnopresneskaya
Tel. 961-2211
Fax. 254-4015
Desk to Desk
8 Leningradskiy Prospekt
Metro: Beloruskaya
Tel: 937-7272
Fax: 937-7278
E-mail: alena@consulate.co.ru
DHL Worldwide Express
11 3rd Samotechnyy Pereulok
Metro: Novoslobodskaya
Tel: 956-1001
Fax: 974-2105
EMS Garantpost
13 Varshavskoe Shosse
Metro: Tulskaya
Tel: 728-4151
Fax:. 728-4159
Federal Express
8 Aviatsionny Pereulok
Metro: Aeroport
Tel: 234-3400
Fax: 234-9943
TNT
31 Svobody Ul.
Tel: 797-2777
Fax: 797-2778