APARTMENTS IN LVIV, UKRAINE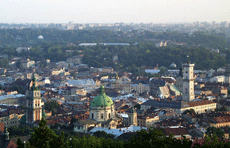 Lviv is a city of delightful neighbourhoods where history, architecture, shops, and people reflect the cultural variety of our population. Discover Lviv neighbourhoods on foot! The city of Lviv, founded in the later middle Ages, flourished as an administrative, religious, and commercial centre for several centuries. It has preserved virtually intact its medieval urban topography, and in particular evidence of the separate ethnic communities who lived there, along with many fine Baroque and later buildings.
We have a great modern and centrally-located apartment for your stay in Lviv. Inexpensive local tours can also be provided upon request.