DEAR ADOPTIVE PARENT: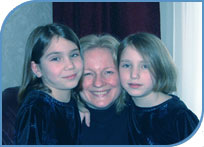 THANK YOU for deciding to adopt from RUSSIA, UKRAINE or KAZAKHSTAN! Without you, a precious kid from our homeland couldn't have a happy childhood and a family he or she deserves so much.
Since the very beginning, Go To Russia Travel has been committed to helping adoptive parents in getting to and from Russia and Eastern Europe safely, quickly, and inexpensively.
Your decision to adopt internationally is a very courageous one. It will probably take many months of waiting, one or two journeys across the ocean, sleepless nights, lots of paperwork, money… but at the end, you will be rewarded with a smile of your new child, which will make it all worth it.
Go To Russia Travel has helped bring well over 1,000 kids to their new homes in America from the countries of the former USSR in the past three years. Of all the different clients we have, we are most committed to our adoptive parents and their cause. You can always count on us to offer you the best level of service and expertise! And since we know that you're on a tight budget, we always have special discounts for adoptive parents, on every service we offer.
I would love to hear about your travel or adoption experiences or concerns personally – please e-mail or call me directly any time.
With much appreciation and best wishes,
Alex Khodorkovsky
President, Go To Russia Travel
[Doing your own research] [Buying your tickets]
[Airline recommendations] [Passports]
[Travel visas] [Hotels in Russia]
[Getting to your hotel] [Safety]