Arriving in Moscow by Plane
The vast majority of foreign travelers arrive in Moscow at Sheremetyevo Airport's Terminal 2. Sheremetyevo was built for the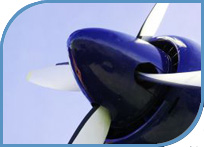 1980 Olympics, and for a city of 8 million-plus, it's tiny. The building has a reputation as a seedy place prowled by even seedier taxi drivers. It's not quite that bad, but customs can be an ordeal, smoking is ubiquitous and the taxi drivers are aggressive.
When you get off your plane at Sheremetyevo you will be herded into a dingy basement to stand in the passport control line. After your passport is stamped, you will collect your baggage and go through customs. Passport control takes a minimum of 20 minutes for foreigners. Customs ranges from no time to all day. (See the front and back of a customs declaration form.)
When you leave customs you will emerge in a crowd of taxi drivers tripping over themselves trying to offer you a ride into town. If you don't want to haggle, there's a taxi desk in the center of the arrivals hall, but of course, for a higher price. You can pre-arrange a transfer by our own drivers for about $45 each way. In that case, a driver with a sign will meet you right outside the customs area and safely deliver anywhere in Moscow. The ride to or from the city center should run about 45 minutes.
There's no metro stop at the airport, but there is a regular "marshrutnoye taksi," a minibus that runs along a fixed route for a fixed fare and allows passengers to get on or off wherever they want, that will take you to "Rechnoy Vokzal," the nearest metro station, for 50 cents. A slower bus service runs less frequently but is cheaper. But if you don't speak Russian, taking public transportation is probably not a good idea.
Sheremetyevo-2: Arrival Hall
The arriving air passengers get to the first floor, where they find a currency exchange office if it is open, a refreshment room, a bar and an information bureau.

Arrival Hall key:
| | | |
| --- | --- | --- |
| 1. Supervisor | 5. Newspaper booth | 9. Flowers |
| 2. Medical help | 6. Transit document | 10. Police/Militia |
| 3. Currency exchange | 7. Bar, cafe | 11. Intourist |
| 4. Lost luggage | 8. Intourist bureau | 12. Mother and child room |
| | | 13. Lost and Found |
Sheremetyevo-2: Departure Hall
The departure hall where passengers are registered is on the second floor. At your service
here are a post office and kiosks. After passengers clear customs and passport control, they can roam around several duty-free stores.

Departure Hall key:
1. Currency exchange
2. Post office
3. Bank
4. Barber shop
5. Information

6. Souvenirs
7. Booking office
8. Mother and child room
9. Excess baggage
10. Transit hall
Most flights to destinations within Russia and the former Soviet Union are served by Moscow's other four airports:
Sheremetyevo Terminal-1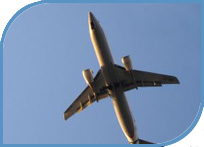 Is located on the opposite site of the runway it shares with Sheremetyevo-2. Vans and buses running from the Rechnoi Vokzal metro station to Sheremetyevo Terminal 2 usually continue on to Terminal 1. Taxi and bus rides to Sheremetyevo-1 are 5 to 10 minutes longer than to Sheremetyevo-2. Prices are about the same.
Bykovo Airport
Is conected to the center of Moscow by suburban trains that run to Kazansky Rail Station. At the airport you can pick up the train at a station about 400 meters from the terminal. Leaving the city, trains headed to Vinogradovo, Shifernaya or Golutvin usually stop at Bykovo. Taxis to the center usually cost about $40. Our own drivers can also be hired for transfers to/from Bykovo.
Domodedevo Airport
Vans run between Domodedevo and the Domodedovskaya metro station. The ride costs 50 cents and usually lasts about 30 minutes. Taxis to the center usually run around $30-50. Our drivers can also meet and safely deliver you and your luggage.
Vnukovo Airport
Vnukovo Airport is connected to the Yugo-Zapadnaya metro by a 50-cent minivan ride. Taxi rides to the city center are around $35 or you can hire our own driver to take you there safely.